Sheepwalk
  Information
Link:
Pixel Love
Released:
August 10, 2012 (Newgrounds)
Featured:
August 20, 2012
Platform
Flash
Control scheme:
Keyboard
No. of levels:
30
Data saved:
Levels, awards
Genre(s):
Puzzle
Website(s):
MaxGames, Newgrounds
Soundtrack availability:
Bandcamp
Credits
Game, Graphics, Music
Benjamin Pettengill
Presented by
MaxGames.com
Sheepwalk is a puzzle-arcade game uploaded to Newgrounds on August 10, 2012 by Ben Pettengill. It was featured on Pixel Love on August 20, 2012. The player, controlling a sheepdog, must help get all the sheep in a particular level back to the sheep pen.
Controls
Levels
There are 30 levels in Sheepwalk. The sheepdog is placed in a large grassy area with multiple sheep and a pen. The player's job is to use the sheepdog to guide the stray sheep to the pen, then exit before any sheep do.
If the player completes a level without losing any of their hearts, the level is marked with a star next to its number on the level selection screen. This star can be lost should the player replay the level and lose all hearts in that level.
Normal ("Fun")
Level 1
Image
---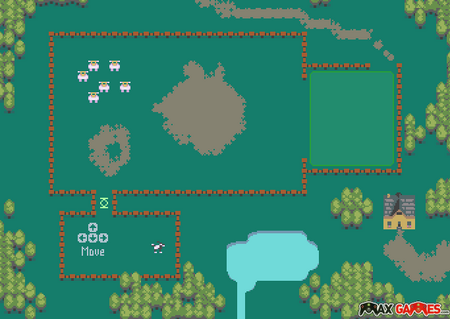 Level 2
Image
---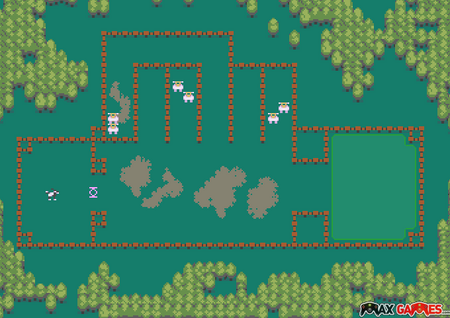 Level 3
Image
---
Level 4
Image
---
Level 5
Image
---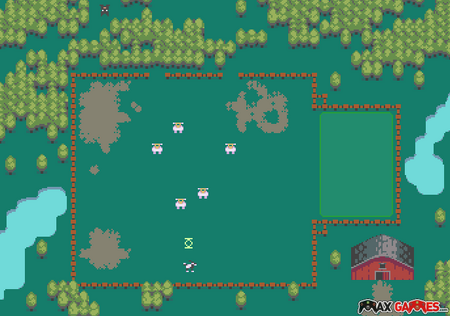 Hard
Level 1x
Image
---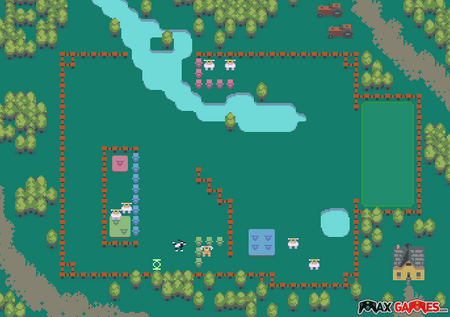 Level 2x
Image
---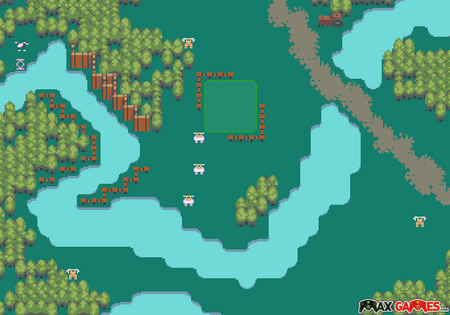 Level 3x
Image
---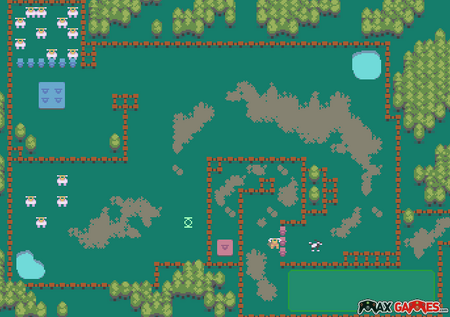 Level 4x
Image
---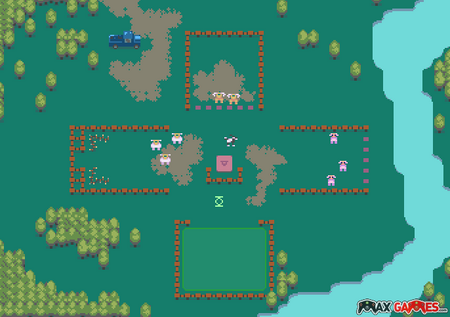 Level 5x
Image
---
Ending
This navigational box contains a

spoiler

. Click [show] to open.
---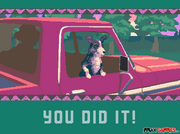 The music switches to the track "Playtime" and shows an animated picture of the sheepdog riding in a truck with its head out an open window. The words "You did it!" are written underneath.
Sheep
Different types of sheep appear in Sheepwalk, with different behaviours that the sheepdog must adapt to in order to guide them to the pen.
Hazards
Enemies
Gallery
A "Gallery" option in the main menu displays a list of achievements the player can earn by completing certain tasks. Each achievement not obtained shows a silhouette for its picture and only shows the task and not the name. Alerts appear at the bottom left corner of the screen whenever the player has an achievement added to their gallery.
Previews
An official trailer for Sheepwalk was uploaded on March 18, 2012, about six months before its release on Newgrounds.
Click [show] to view this video
Soundtrack
Sheepwalk has a chiptune soundtrack, composed by the developer. Two bonus tracks are included with the download of the album.
Track name
Duration
Location played
Good Morning
1:14
Titlescreen
Learning
2:34
Normal levels 1-6
Puppy
1:48
Normal levels 7-12
Work
2:19
Normal levels 13-18
Farm
1:25
Normal levels 19-24
Lamb
2:02
Normal levels 25-30
Playtime
0:53
Normal ending
The Wolf
1:25
Hard levels 1-6
Dust Devil
1:31
Hard levels 7-12
Magic Dog
0:46
Hard levels ending
Bartleby
0:31
N/A; bonus track
Storm
1:21
N/A; bonus track
Duration is noted in minutes:seconds and denotes the length of the track as provided on the Bandcamp page.
External links
Sheepwalk

General
Sheep
Hazards
Interactive objects
Community content is available under
CC-BY-SA
unless otherwise noted.